Invisalign® in
Brownsburg, Plainfield and Indianapolis!
Orthodontist in
Brownsburg, Plainfield and Indianapolis!
Welcome to Chapman Orthodontics
At Chapman Orthodontics our passion is creating beautiful smiles. Our team is committed to maximizing your esthetic potential through enhancing the appearance of the teeth and face. We strive to provide you cutting-edge orthodontic care in a friendly, efficient and comfortable environment. We treasure your time and strive to see everyone on time.
At Chapman Orthodontics we utilize the latest technological advances in the industry, such as Invisalign®, clear braces, self-ligating braces, and digital x-rays. Dr. Chapman believes in using the best available technology to ensure that you receive the most effective and up to date care possible.
Dr. Chapman and the team are always looking for ways to make orthodontic treatment, faster, easier, more convenient, and fun! By using Patient Rewards Hub, our team members administrate, message and award points with a simple swipe and click!
Through our rewards program, our patients can redeem points for being on time, having good oral hygiene, having no broken brackets, and more! They can also play games, participate in contests, surveys or write re¬views all in an engaging and fun environment. Upon redemption, rewards and prizes are fulfilled on our behalf and sent with a congratulatory note from our practice!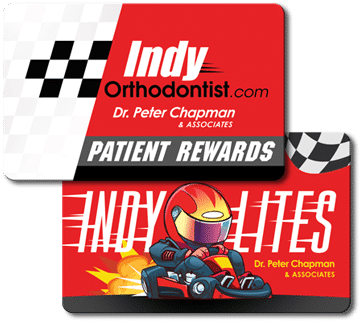 MEET THE TEAM