---
Invisalign® Teen uses removable, clear aligners that are virtually invisible, which means you can straighten your teeth without anyone knowing! Smile with confidence both during treatment, and after!
By using a series of clear, removable aligners that are changed about every 2-3 weeks, Invisalign gradually moves your teeth towards the smile you have always wanted. Invisalign® Teen is comfortable to wear and easy to live with. Thanks to the removable aligners, you can continue to eat all your favorite foods during your treatment. And you can continue to brush and floss normally to keep your teeth and gums healthy.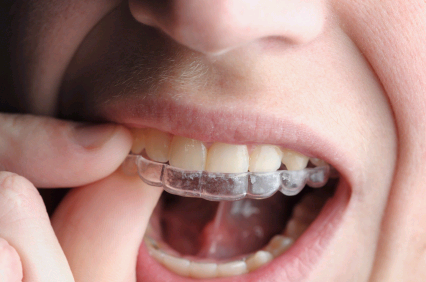 What Invisalign Teen?
Clear way to straighten your teeth without braces
Series of clear, removable, custom-made aligners
No metal wires or brackets
Comfortable and convenient
How does Invisalign Teen work?
Each set of aligners is worn for about 2 weeks
Remove ONLY to eat, drink, brush and floss
Teeth move gradually each week
Visit us every 8-10 weeks
Total treatment time is between 6 – 15 months
Is Invisalign Teen Right for Me?
During your consultation, ask Dr Chapman if Invisalign Teen may be right for you! Invisalign Teen is used to treat a wide range of dental and orthodontic conditions. These conditions include:
Crowded Teeth
Widely Spaced Teeth
Crossbite
Overbite
Underbite
Chapman Orthodontics is proud to offer Invisalign® Teen to patients in Brownsburg, Plainfield, Indianapolis, and surrounding towns.